A New Kind of Boat Club!
PARADISE BOAT CLUB prides itself on a wide variety of boats:
Bowrider Deck Boats – Pontoon Boats – Center Console Fishing Boats
Buying a boat can be too expensive and time consuming to keep up with, so a
Boat Club
membership is the perfect alternative. Reward yourself with a beautiful power boat and a relaxing time on the waters of 
Southwest Florida
.
Enjoy the wide aquatic diversity provided by the river, bay and gulf habitats: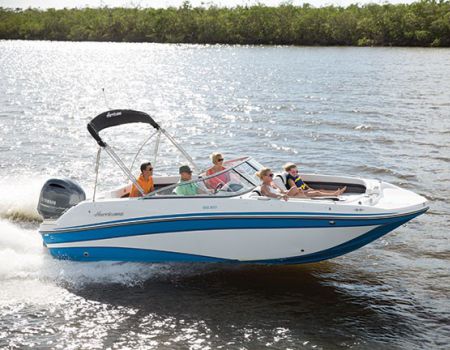 Deck Boats
The 24′ Hurricane is our newest deck boat which can hold up to 10 passengers. We also have a Hurricane FunDeck which is a Pontoon deck boat hybrid as well as many other options. If you're ready to go and don't need a guide, Paradise boat Club is for you! Bring the family and enjoy the freedom of the beautiful waters of Southwest Florida.
Center Console Boats
Choose from one of our many well-maintained, and advanced center console boats. We take pride in all our boats, and want to give you the freedom and trust while you explore the waters of Southwest Florida. Venture to nearby islands and secluded beaches.
Pontoon Boats
Choose a Pontoon Boat Rental for Full Day of adventure on the beautiful Southwest Florida waters! We have Pontoon boats by Sweetwater and Bennington. BONUS: Water sports and Fishing Gear are Available FREE at the Marina.
THE POSSIBILITIES ARE ENDLESS AND A MEMBERSHIP COSTS LESS THAN YOU MIGHT THINK
As a member you're not stuck with one kind of boating. You can take your family on a comfortable deck boat this weekend and next week go fishing with your buddies.
7 day boat Club
As Low As
10 Day Boat Club
AS Low as
Your Days are valid for 2 years

Choose any Boat Category

Reserve up to 3 consecutive days up to 1 year ahead

All Family Members Can Use the boat
30 Day Boat Club
AS Low as
Want More Information?
Give us a call at 239-645-4217
To sign up or to get more information.